Inn The Tuarts Guest Lodge Busselton Accommodation
BUSSELTON'S ONLY 4 STAR ECO RETREAT NESTLED IN THE FOREST
TRANQUIL AND PEACEFUL FOR RELAXATION & REJUVENATION - JUST FOR GROWNUPS!
Take some time for yourself away from the hustle and bustle of work and city life
to explore and enjoy the amazing Margaret River Region in a relaxing retreat without children.
Local knowledge, friendly helpful service and a warm welcome at Inn the Tuarts.
Children 12 years and older are welcome.
You are invited to contact your hosts and owners Peter and Suzanne
+61 8 9754 1444 for personal service or special requests.
REST, RELAX AND REFRESH
4 Star Boutique Guest Lodge in the Tuart Forest
All ensuite rooms and studios have kitchenettes
7km (5-6 minutes) into Busselton town
In Room Breakfasts Available
Complimentary morning 9-11am and afternoon tea 2-4pm
Indoor Pool 25-30 degrees in summer
Heated Jacuzzi - 38 degrees all year
Sauna - infared
FREE Wi Fi
FREE Solar electric vehicle charging
Pool Table
Guest Lounge with Cosy Log Fire in Winter
Two BBQS (plates & cutlery etc. provided so you can self cater)
Outdoor pavillion surrounded by shady lawns and tall Tuart trees
Chef Prepared Packaged Meals (in your fridge to reheat at your convenience)
Private ensuites (disabled facilities room available)
Child Free accommodation (unless booking the whole lodge)
JUST FOR GROWNUPS!
(Children 12 years plus welcome)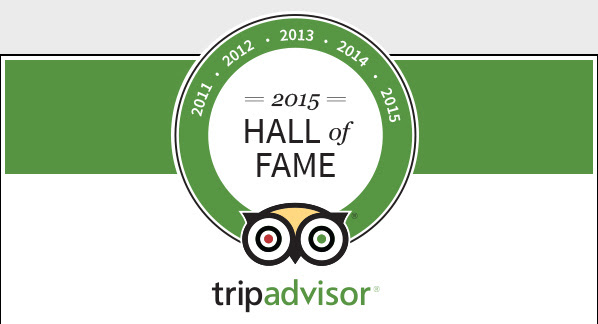 Thank you to all our lovely guests.
We are very proud to announce our Hall of Fame Award
Only those who have achieved 5 consecutive years of Certificates of Excellence
with 5 Stars are awarded this.
We are delighted to say that we have achieved this every year that we have been open.
And 2016, 2017 and 2018 are again 5 Star winner years for us making us the only property in the region to achieve this with 8 consecutive years.
Thank you all for our continued success. It has been our absolute pleasure!
Welcome to Inn the Tuarts Guest Lodge - your forest retreat
You can soak in the tranquil natural environment, recharge yourself and replenish while enjoying the many activities, attractions, wineries and natural spectacular coastline with azure blue seas in peaceful bays.
Take time out for you and yours to surround yourself with peaceful forest, listen to the birds and relax. There is nowhere in the world like the Ludlow Tuart Forest - it is the last and the rarest on Earth. You are so close to town and beach but feels a million miles away hidden in the forest.
You can feel the serenity....
You are invited to stay a while and enjoy friendly country hospitality and accommodation in comfort and privacy.
Owners Guarantee - the best rate is here on the official hotel website.
We the owners, personally stand by this guarantee. We will match any rate for the same room on the same dates on any other website.
Book direct with us with confidence.
To check availability and rates, go to the calendar above. If it not a better rate, phone or email us and we will honour our guarantee to you.
Peter and Suzanne on 9754 1444 up to 7pm every day.
Email: http://innthetuarts@gmail.com
You are invited to contact your hosts and owners Peter and Suzanne +61 8 9754 1444 for personal service or special requests.
THE WARDANDI
Inn the Tuarts Guest Lodge acknowledges the Wadandi people of the region as the traditional custodians of this land, and we pay our respects to their Elders past and present.